Alfie's Crunchy Peanut Butter 300g
or 4 payments of $2.23 with

Info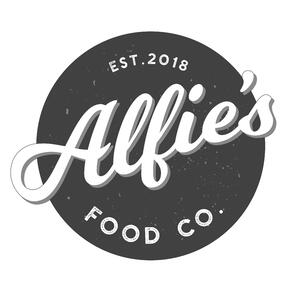 Dietary Features
Vegan

Kosher

Egg-Free

Soy-Free

Rice-Free

Corn-Free

Salt-Free

Wheat-Free

Vegetarian

Dairy Free

Yeast-Free

Gluten-Free

Lactose-Free

No Added Sugar

Preservative-Free
Alfie's Crunchy Peanut Butter 300g
For those who like it crunchy. Alfie's all-natural Crunchy Peanut Butter contains nothing but a crop of the finest dry roasted Australian grown peanuts, ground fresh big n' chunky right here in Melbourne. Those who like a bit of texture on their toast will get a kick out of feeling their knife rumble as they spread it along.
(491855046)
Ingredients
100% Australian Dry Roasted Peanuts
Dietary Features
Vegan;Kosher;Egg-Free;Soy-Free;Rice-Free;Corn-Free;Salt-Free;Wheat-Free;Vegetarian;Dairy Free;Yeast-Free;Gluten-Free;Lactose-Free;No Added Sugar;Preservative-Free
100% Australian Dry Roasted Peanuts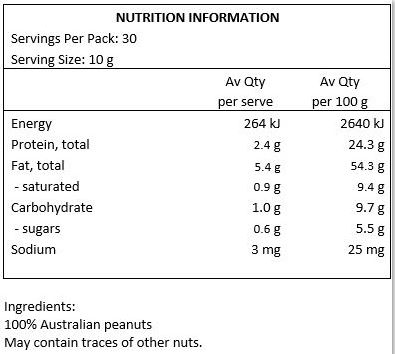 Wholesome Home aim to include accurate ingredients, nutritional information, images, country of origin and other information. However, product detail may change from time to time and there may be a delay in making updates. When precise information is important, we recommend that you read the label on the product you purchase
Be The First To Review This Product!
Help other Wholesome Home users shop smarter by writing reviews for products you have purchased.
---
More From This Category